What is Ole Food Market?
Anyone who has lived, visited or lives in wonder at Spain knows that it is a country devoted to food. Almost everything revolves around her. And we know that it is harder than a day without bread to survive without its gastronomy and more if you are a glutton like us. Although you may not want to admit it at first, it is a bit like that ...
But as in the rest of Europe you cannot ask for pears from the elm, we have created this app / web to turn the tables and revolutionize your fridge, live in the corner of Europe that you live.


OUR MISSION?
that they stop giving them to you with cheese every time you go to the supermarket to buy "Iberian ham" and they sell you a smoked ham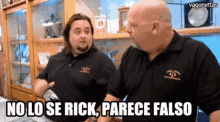 Or that they charge you a liter of brik sangria as if it were the best Rioja Gran Reserva. (It is clear that they are not clean wheat.)


AND ... OUR VISION?
As we want you to be the one to start cutting the cod in the meetings of friends and / or family, we want to make things clear, because bread, bread and wine ... well wine (and if it is Spanish, better than better). And for you to be able to do this, we want to bring a little piece of Spain to your fridge and have us even in your soup.
Let us put the icing on the cake by telling you how we plan to do that. We want to give you the possibility to buy your favorite Spanish products with comfortable and cheap prices and shipping.
And you will think, because if that is already invented, there are already other websites that promise the same, but we will tell you NO, we resemble those others like an egg to a chestnut.
PS: if you don't understand these expressions, click here to reveal your vocabulary, we don't want you to have to eat the coconut 😉